Overview
Enterprise Mobility essentially means development and implementation of mobile solutions across the entire spectrum of an enterprise or an organization. Imagine an enterprise level organization has many varied departments such as Administration, HR, Logistics, Production, Manufacturing, Procurement, delivery and Customer Service. All these various departments will be automated with a comprehensive suite of mobility solutions integrated on one single platform so the entire operations could be seamlessly streamlined for more efficiency and increased productivity.
This process involves deep understanding of the organization, existing systems, budget and timeline. In an increasingly demanding customer experience and delivery systems and mechanism, most large organizations are implementing enterprise level mobility solutions for increased growth and profitability.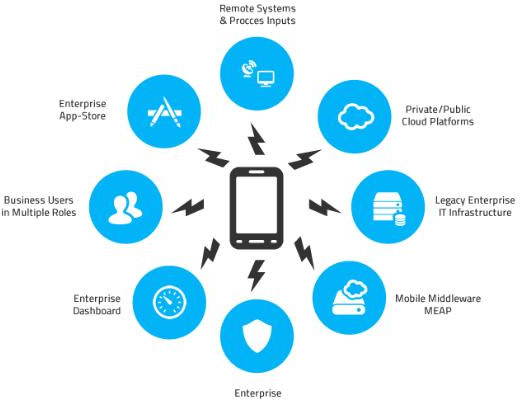 Inysol helps enterprise level organizations conceptualize, plan, analyse, build road map, design, develop and deploy robust, scalable enterprise level mobile applications that seamlessly integrate with your IT infrastructure and offer high quality services, solutions and products to your customers and end users.
Our enterprise level mobility services include:
Enterprise Mobility Strategy
SAP Fiori
Custom Mobile App Development
SAP Mobile Docs
SAP Mobile Analytics
SAP Afaria Rapid Deployment Solution
Inysol's team of enterprise level architects and consultant possess deep experience in building applications for sectors such as Retail, Wholesale, Manufacturing Production, Banking to name a few.