Overview
A single application failure at a crucial point in a transaction can be complex to repair and cost millions in lost sales and customer goodwill. Testing is an absolutely critical element in ensuring that software and applications perform as specified, are rolled-out quickly, and don't threaten business continuity during deployment.
Quality services offered is one of company's key differentiators. Most organizations are trying to reduce the total cost of ownership of IT, but at the same time, regulations such as SOX, SAS 70 or ISO standards require increased focus on software quality assurance. Failing customer services or business processes are unacceptable. This means that software testing remains an essential element of business operational efficiency and risk management.
'This gives rise to the need of on-Going Testing Support and Preferably on-Demand Basis'
Our Technology Expertise Umbrella Includes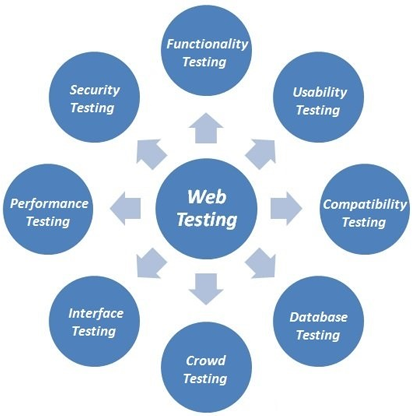 "Inysol's Solution oriented Testing services [W-SOTS]", model is an end-to-end fully customized service wherein our highly trained and deeply experienced testing professionals across multiple domains, technologies and industry verticals are available for onsite deployment or at our test centers of excellence. The resources can be scaled up at any given point of time and at short notice.
There is a paradigm shift in the way applications are being developed and deployed. That has resulted in heightened expectations from the testing or quality function to deliver a seemingly conflicting set of requirements. On the one hand the scale and complexity of testing is on the rise leading to newer and niche skill expectations supporting newer methodologies, tools and technologies. On the other, the expectation is to reduce time to market, deliver consistent and high quality with an overall reduction in cost of ownership. Testing as a Service (TaaS) is one of the solutions for this.
Inysol's "As-a-Service", Commercial Model spans all aspects of testing, from functional, automation, performance, infrastructure, and security testing to a fully managed testing service operated on SLA's and KPI's. And it accommodates custom, enterprise, business and mobile applications.
Extracts from Models
Standardized process model with Predictable and Reliable Outcome
Complete demand Management from workload simulation, integration, provisioning, execution and management
On-Demand Testing capacity leading to the improved utilization translating to reduced unit costs
Flexible options of test tool (Commercial/open Source) on the Multi tenancy basis which otherwise would add to cost
High Environment Availability and instant environment provision Cycle
Ability to reuse /Recycle resources/environments: Test Environment configured in current phase can be reconfigured in next Phase