Overview
Project management is the application of processes, methods, knowledge, skills and experience to achieve the project objectives.
Projects are separate to business-as-usual activities, requiring people to come together temporarily to focus on specific project objectives. As a result, effective teamwork is central to successful projects.
Project management is concerned with managing discrete packages of work to achieve objectives. The way the work is managed depends upon a wide variety of factors.
The scale, significance and complexity of the work are obvious factors: relocating a small office and organizing the Olympics share many basic principles but offer very different managerial challenges.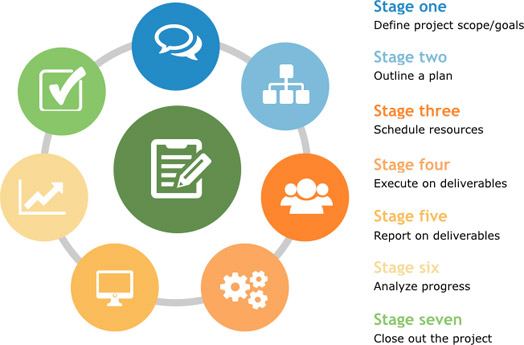 Investment in effective project management will have a number of benefits to both the host organization and the people involved in delivering the project. It will:
Provide a greater likelihood of achieving the desired result
Ensure efficient and best value use of resources
Satisfy the differing needs of the project's stakeholders
Project management processes fall into five groups:
Initiating
Planning
Executing
Monitoring and Controlling
Closing